Snorkeling in Punta Cana: the great underwater experience
Wonderful beaches, colonial treasures, the best parties, delicious meal… You can enjoy a vacation of a lifetime in the Dominican Republic through all kinds of experiences. However, if you are sure that everything you can observe on the "surface" is impressive, wait a minute.
You still haven't seen what you can find at the bottom of the sea. Let's go into Punta Cana's amazing underwater landscapes with a day of snorkeling.
Diversity of sea life, reefs of coral, shipwrecks and impressive underwater cliffs and caves make Punta Cana the perfect place for decent snorkeling. In fact, whether you are a beginner or an expert, the Dominican shore has all you need to enjoy scuba diving or snorkeling.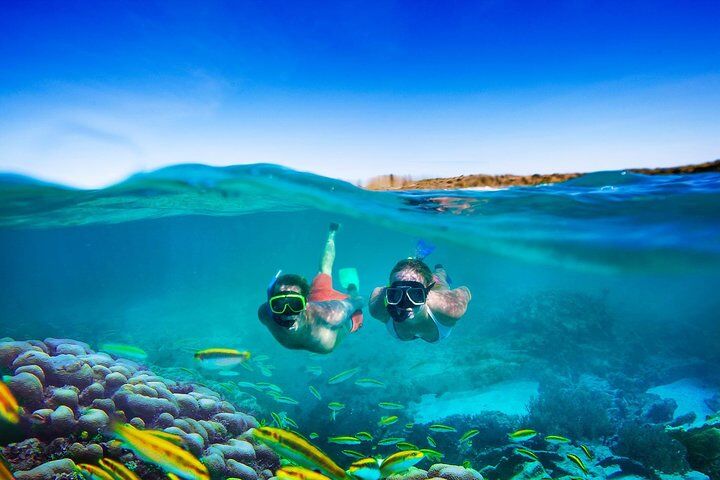 ---
The observation of marine fauna and most colorful tropical fish
Punta Cana is surrounded by an underwater reef that is home to the large variety of marine species barely visible from the surface. Turtles and sharks are usually be seen on an excursion on the boat, however mantas rays and goldfish can only be observed by diving into the water.
If you're looking to explore further you can go to the underground cave called La Cueva, where a incredible natural marine treasure can be found which will make you feel like you're in a film.
The best part about snorkeling in Punta Cana, is that the ocean itself provides the ideal conditions to allow you to dive with crystal clear waters with a comfortable temperature of about 27 degrees C.
You will see some amazing colorful fish while snorkeling or fishing with Boat Trips Punta Cana:
Creole Wrasse: it can be found all over the Caribbean. They can be seen in the water during the day and extending their tiny beaks to the coral and grazing for food.
Mahi Mahi (dolphinfish): they are not closely related to dolphins, so the name of the Mahi Mahi might be misleading. It's still fun to spot them.
African Pompano: don't be afraid by this fish: it looks very furious. But you still must be very carefull because sharks generally find African Pompanos very delicious!
Fairy Basslet: if you happen to see this little beauty, you're definitely luckybecause they generally are able to hide within the rocks. They are considered to be excellent reef dwellers, since they are tranquil and eliminate parasites from other fish and also clean the water.But don't be deceived by their appearance, they are more aggressive than you think.
Queen triggerfish: this beautiful fish is in danger. The species is going extinct. If they're at risk they will release two of their sharp spines that are located on their backs. Be cautious whenever you spot one.
and lot's anothers.
Furthermore that marine species are tranquil. So you can swim near them with a turtle or Tiger sharks, which is among the least dangerous shark species that are found.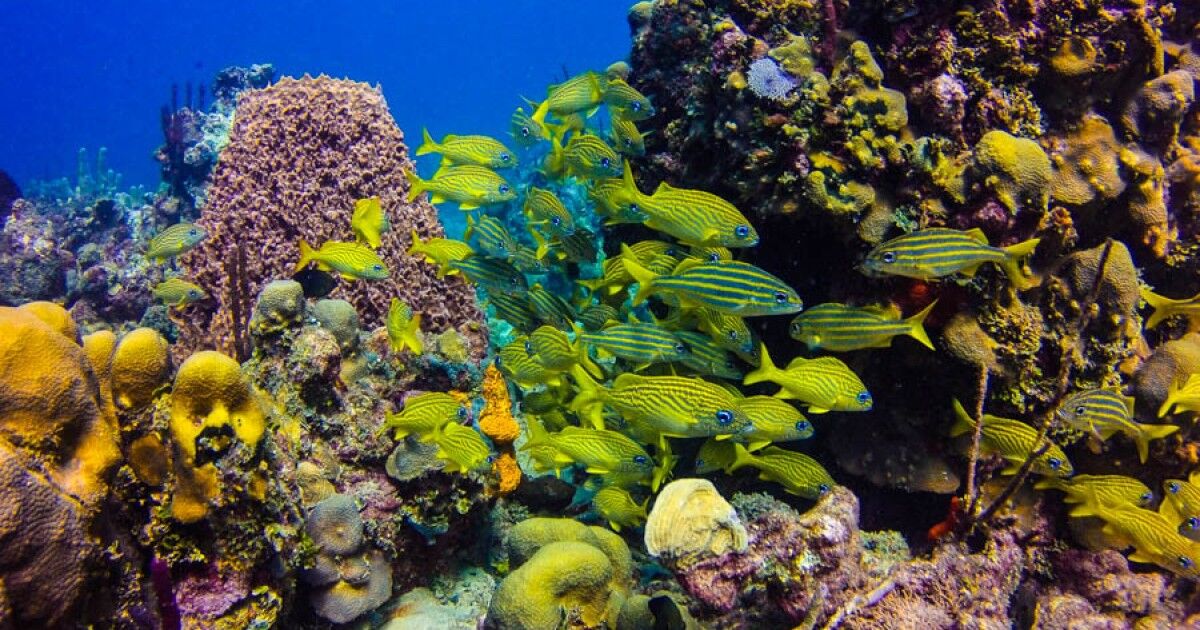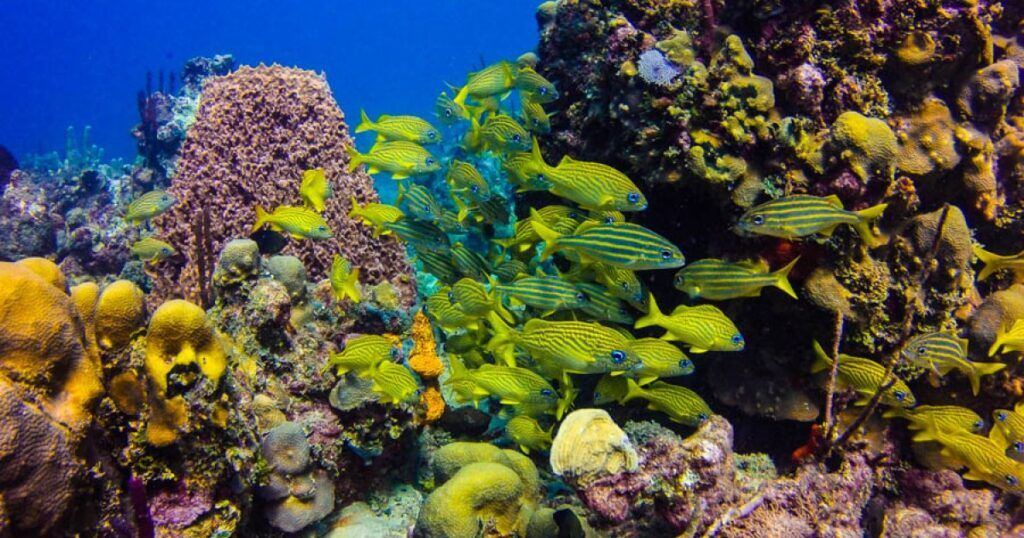 ---
Let's try to find the best snorkeling sites in Punta Cana:
Catalina Island with amazing coral reef
The Catalina Island near La Romana is just a short distance from Punta Cana and is a spectacular dive site. The small virgin island with amazing white sand beaches and super calm waters offers incredible experiences both for snorkeling and scuba.
The list of it's most attractive underwater spots are:
Catalina Wall – The Catalina Wall is attractive area for diving and snorkeling in Punta Cana of all levels. The wall begins at a depth of roughly 5 meters and dives to more than 40 meters, offering an authentic explosion of ocean life. "The Wall" is sometimes regarded as one of the nicest reefs in the La Romana and Bayahibe area.
Catalina Aquarium – Located at about 12 meters just under the sea, this area known as El Acuario. From gentle seahorses to slippery squid, this spot is packed with life. Evidently, it is no coincidence that it is called The Aquarium.
Captain Kidd's ship – The remnants of the Quedagh Merchant , the last ship taken by the famed Captain Kidd, an English pirate of the seventeenth century. It was discovered in 2007 at a depth of about 20 meters after three centuries sunk quite near to the coast of Catalina Island. The thick bullets and cannons, the anchors and few relics of the ship itself form today an incredible underwater museum.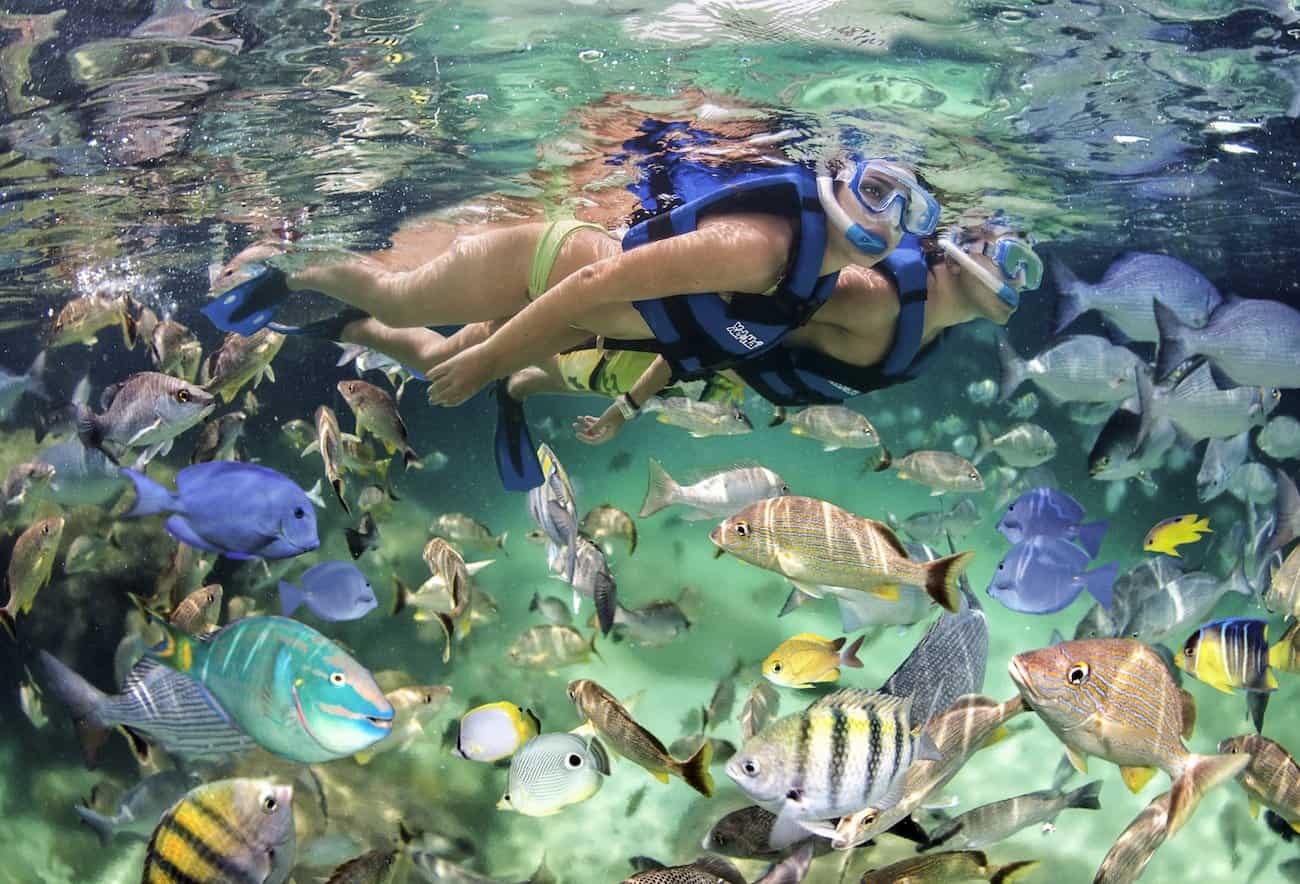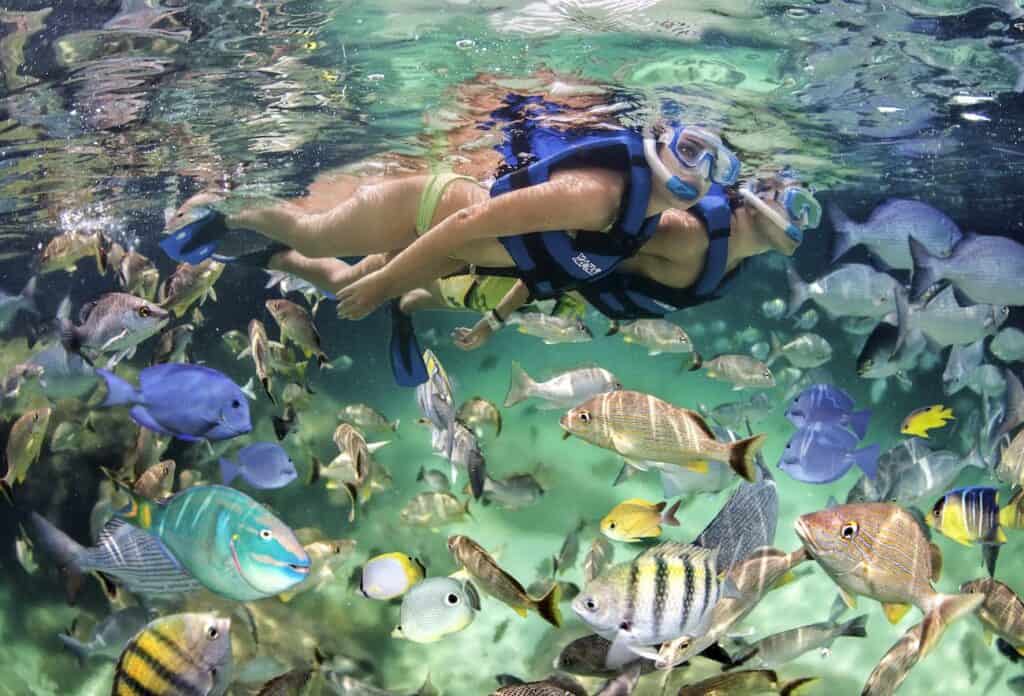 ---
One of the essential excursions from Punta Cana is a boat trip to Saona Island. Discovering it's beaches and unspoiled nature is an unique experience. But if, in addition, you find out it's seabed, things are already at a higher level.
If you love fun snorkeling and you miss Saona Island during your stay in Punta Cana, you will never forgive yourself. From Playa Bávaro, one of the most fascinating excursions for snorkelers visiting the eastern coasts of the Dominican Republic starts.
You can hire one of these excursions through different companies that offer these services. Saona Island has one of the best preserved natural reserves in the Caribbean.
With more than 40 species of tropical fish, 10 species of corals and three varieties of sea turtles, every time you dive into the waters of this island with your goggles, snorkel and fins you will witness a real spectacle for the senses.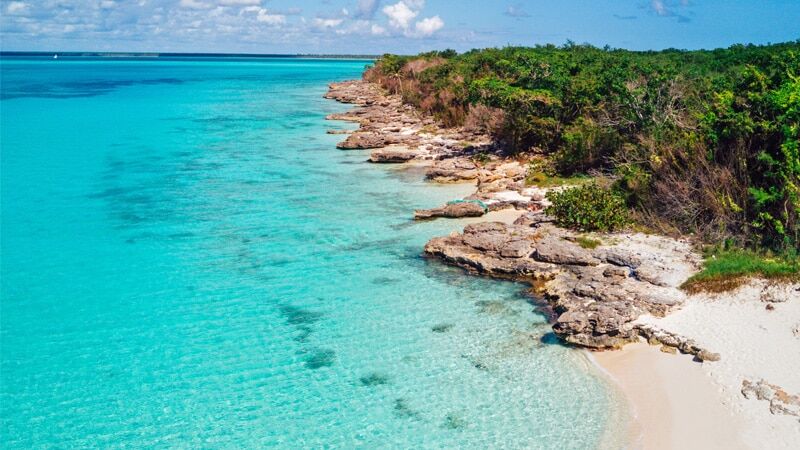 If you really would like to take pleasure in the underwater richness of Saona -portion of the Cotubanamá National Park—best it's to book a professional diving trip that allows you can to discover places like La Parguera:
La Parguera: With abundant marine life, this is very popular recreational diving and snorkeling locations in the vicinity.
Punta Cacon: A shallow water zone, it's reefs host the Dominican lobster, which use the coral formations to hide from their predators.
Penon I and II: With range of depths from 9 to 33 meters, this area is motherland for snappers, groupers, rays and turtles, among other species.
El Faro: Off the south shore of Saona Island, a stunning coral reef area teeming with life.
Catuano Channel – An ideal place to observe rays and cat sharks which gor a rest on the sandy bottom.
Because Saona Island is one of the main turtle breeding site in the Dominican Republic, these magnificent marine creatures are among the most well-known residents of these seas.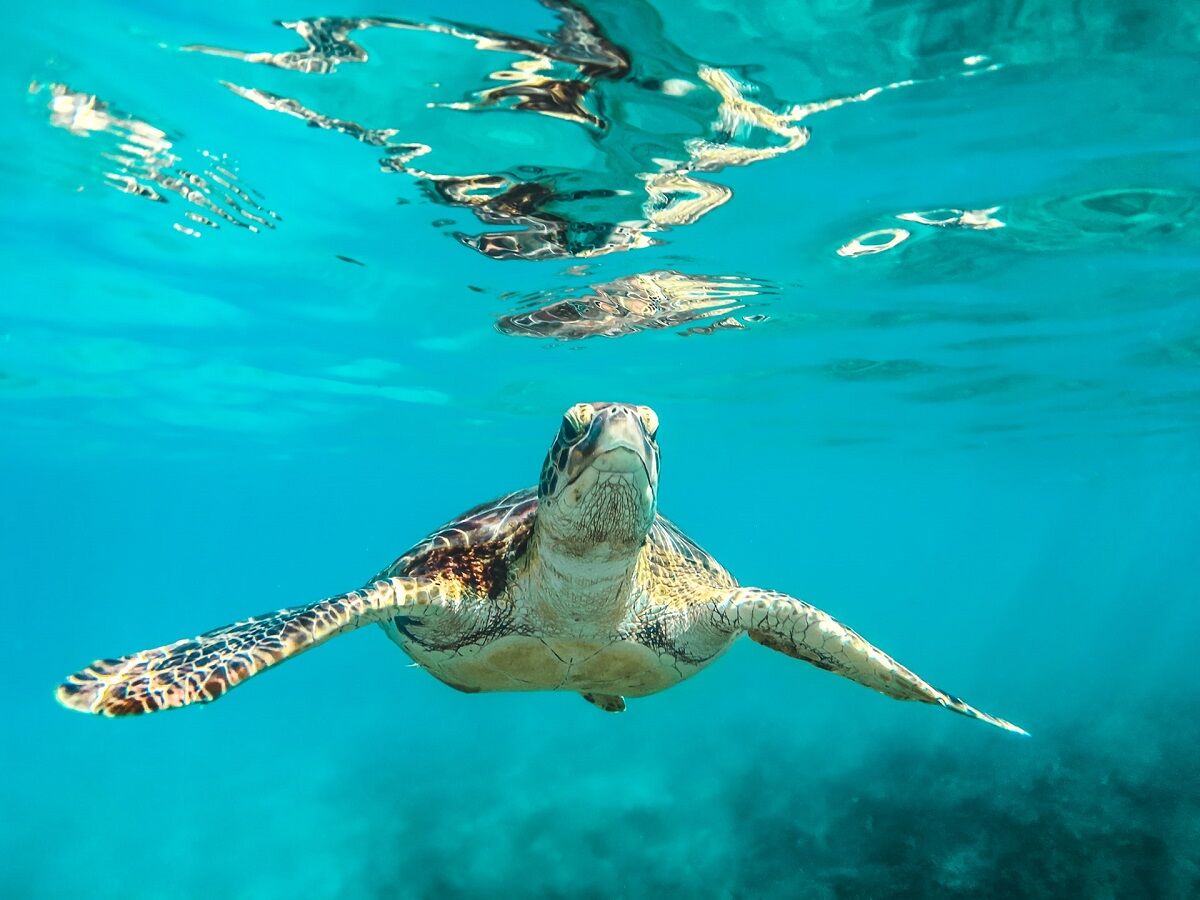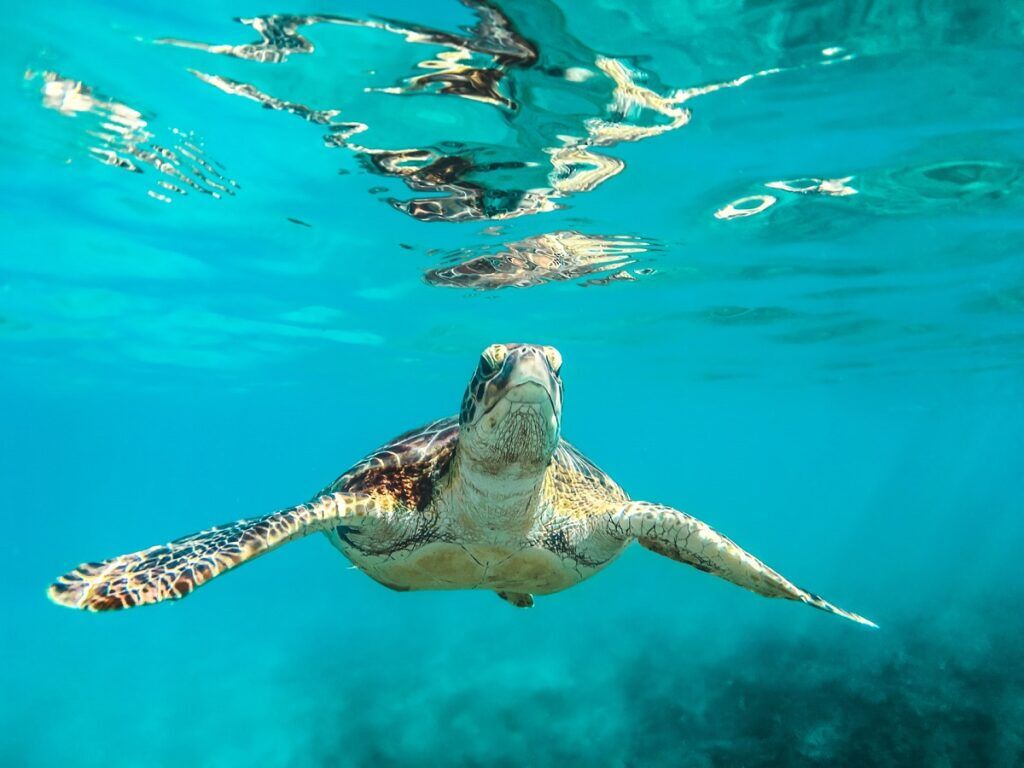 ---
Bay of Samaha
Within the Bay of Samana with two fantastic coral reefs "La Farola" and "The Wall" the most outstanding experience of snorkeling in Punta Cana in view of duration of a one-day trip is found.
"The Wall" is near to "Bacardi Island" Cayo Levantado. "La Farola" is a sunken ferry which connecting Cayo Levantado and the Samana sity. Particularly, La Farola is top-of-the-line with an amazing number of fish and most excellent snorkeling in the east of the Dominican Republic.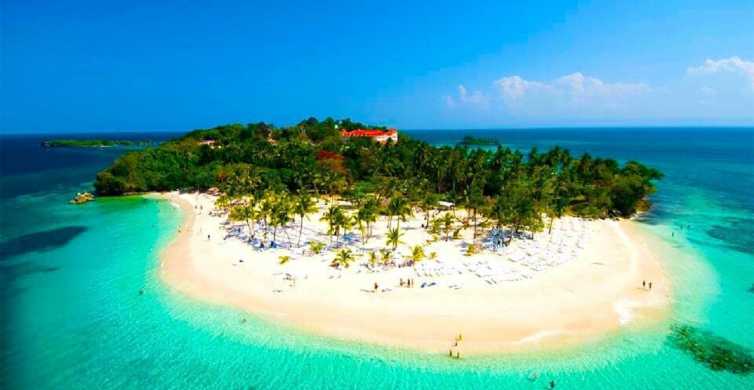 ---
Marinarium: why it is ideal for snorkeling in Punta Cana?
The Punta Cana Marinairium is a water park that houses a shallow pool that functions as a nursery for sharks and rays.
But, like most of the encounters with animals around the world are, it comes with severe limitations on the animals' freedom. The entire area is closed off, removing the beauty and natural beauty that is this wonderful ocean. Animals are visited frequently throughout the day, and probably throughout the all year round.
But if you want to enjoy this spectacular attraction in the Caribbean Sea, we recommend that you make a reservation in advance for an excursion.
At Playa Bávaro you can get on a catamaran cruise that will take you to this oasis of transparent waters. The tour includes all meals and drinks. Take your snorkeling in Punta Cana to another level and dive and meet the exotic marine species and animals.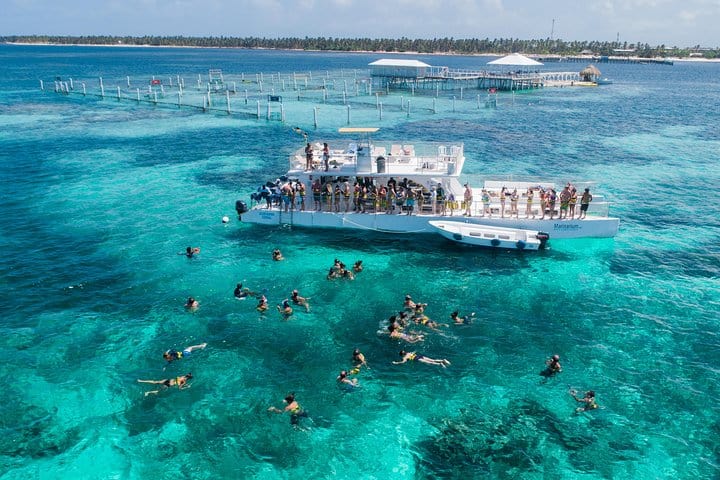 ---
Snorkeling off the Bavaro Punta Cana's resort
Playa Bávaro is one of the most ideal bays for snorkeling due to its calm waters and shallow depth. The warm temperature of its waters is another point in favor of this sport.
There should be plenty of snorkeling spots right on the Bavaro Playa with more than forty miles of shoreline within the Punta Cana region , as some consider.
It's the reason why people often thinking which hotels that are located between Bavaro as well as Punta Cana would be the most suitable for snorkeling right from the beach?
In reality, there isn't much snorkeling at any of the resorts because of the massive coral reef that surrounds Punta Cana. The entire area extends for miles from the coast.
In the most exclusive area of Playa Bávaro is the resort of the Lopesan group. One of the best five-star hotels in the region where you can get snorkeling in Punta Cana.
Its location by the sea is ideal for it, whenever you want and without going far from its facilities. In it you can safely hire the practice of snorkeling with your travel companions.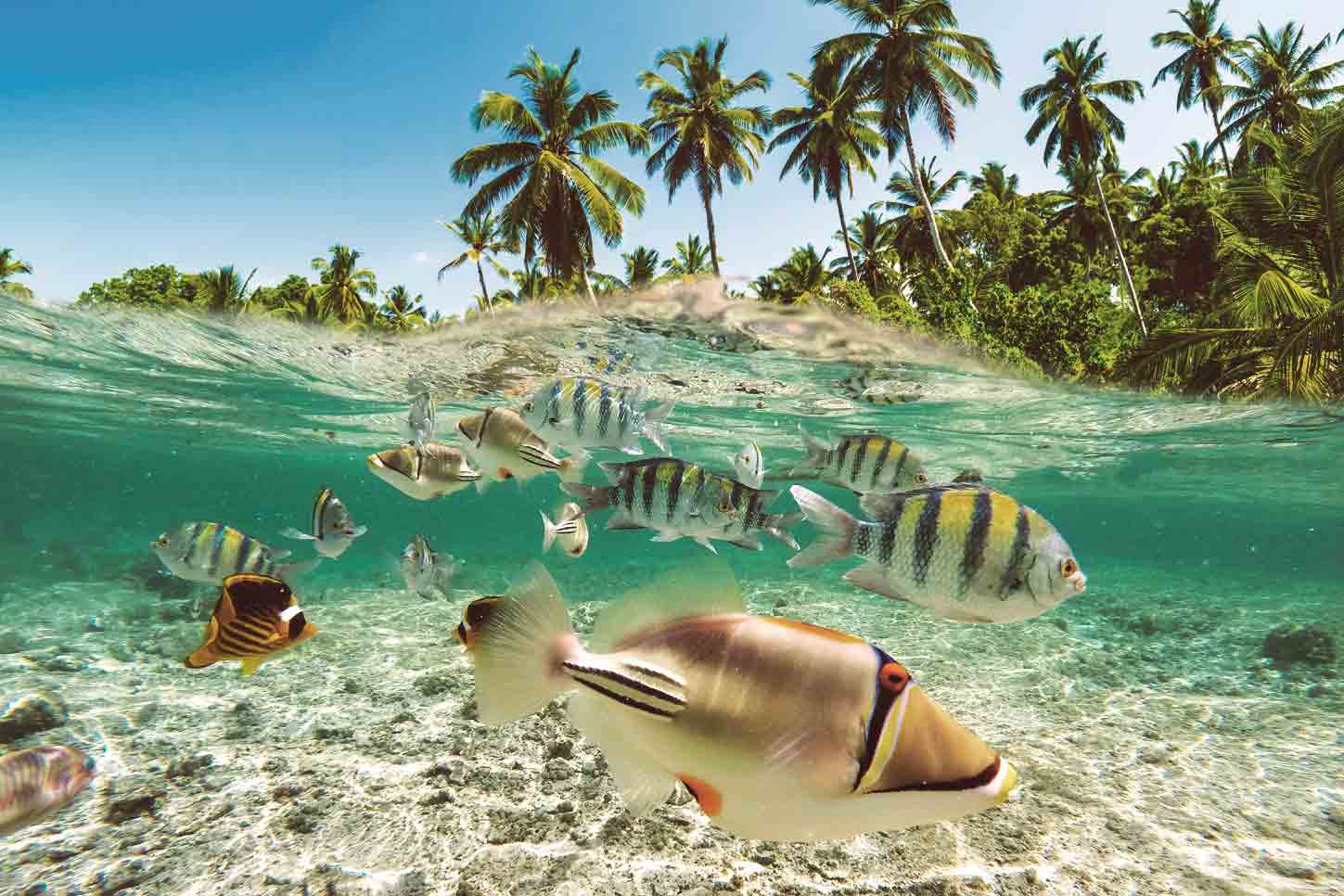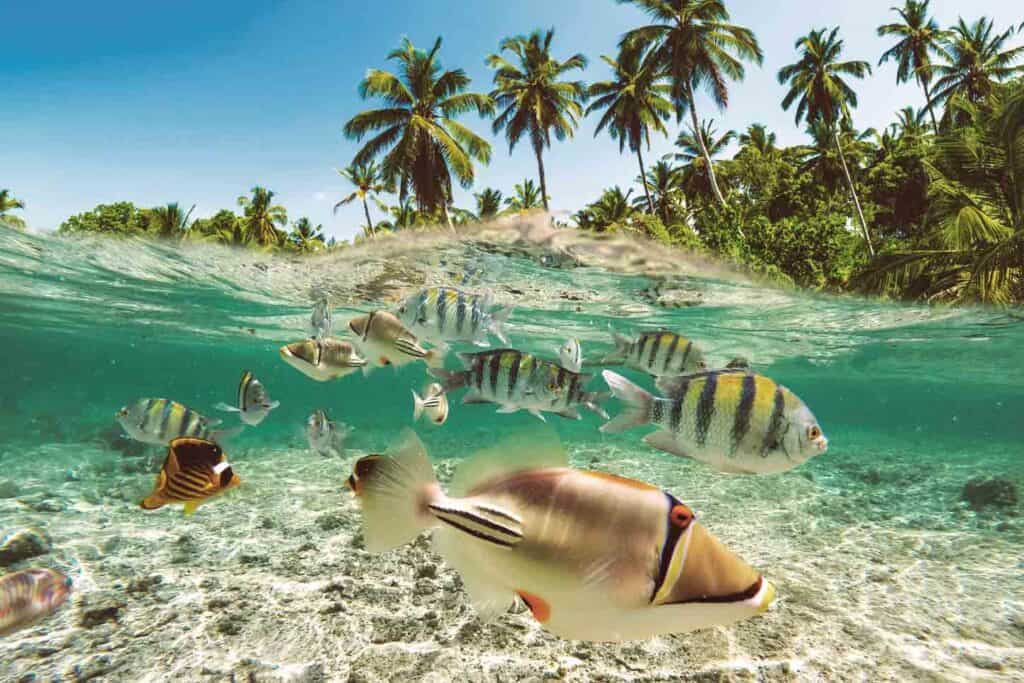 Also another good choice is the handful of resorts located situated in Cabeza de Toro (Catalonia, Dreams Palm Beach, Natura Park, Be Live Experience, etc. ) because there is a tiny coral reef near the coast.
If you want to go snorkeling from your hotel make sure to look into the Bayahibe region. You will pleased to find an artificial reefs that can be reached from the shoreline.
---
The shipwreck, snorkeling and deep diving in Bayahíbe
The paradisiacal Caribbean Sea has also its wild side, which throughout the time has taken its fair share of lives. Since the first Spanish galleons arrived until the modern cargo ships and tourist cruises, many boats, of all kinds, have finished their days resting in the marine bottoms of the Dominican coast.
In addition, on the coast of Punta Cana there are several sunken ships, for example- the Astron, a massive Russian cargo ship of 120 meters long that crashed in 1978 off the coast of Playa Bavaro.
Or the Enriquillo RM-22, an old American military ship, 44 meters long, which was sunk on purpose in 2006, off the coast of Playa Blanca, to create an artificial habitat for underwater life.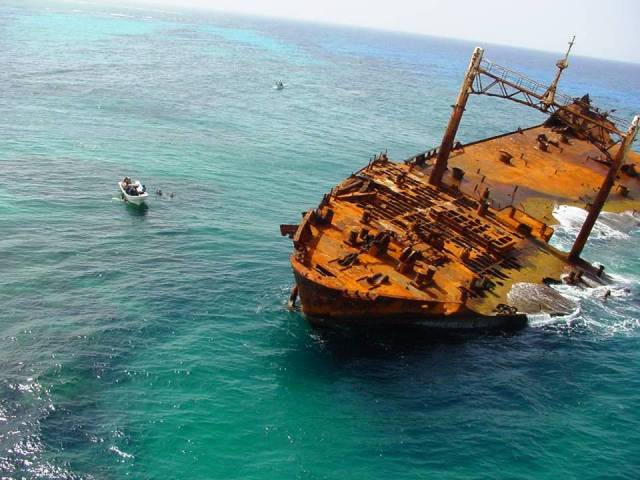 The St. George is one of the most well-known, an old cargo ship of Scottish origin, built in 1962 and 73 meters long, which served to transport grain between Europe and the Caribbean.
The ship was abandoned in the port of Santo Domingo in the middle of the eighties and in 1999 it was finally intentionally sunk off the coast of Bayahibe. Today, the St. George rests at a depth of about 40 meters (only suitable for advanced divers) and is home to corals, sponges, tropical fish, barracudas, moray eels and groupers, among many other species.
If the St. George is "too much" for you, take a look at the Altantic Princess, also sunk in Bayahibe. This small 30-meter-long tourist cruise ship is located between 6 and 12 meters from the surface, a depth that allows you to appreciate the wreck by simply snorkeling.
---
The area of Las Cuevitas and El Canal
These area is also part of Punta Cana's underwater attractions with it's incredible rock formations. The area known as El Acuario is a reef regeneration project full of life . But the most "exotic" place in the area is, without a doubt, the Igneri Caribe Taíno Underwater Museum.
Created by Dominican artist Thimo Pimentel, at a depth of between 3 and 7 meters, between Playa Blanca and Playa Serena, it is a unique cultural and snorkeling destination, made up of 35 submerged sculptures representing indigenous Taino figures.
These underwater works of art have become the habitat of all kinds of fish and, in addition, corals have been "planted" around them to further enhance the arrival of new species. A super interesting experience for beginners as well as for more advanced divers.
---
Amazing Night Excursion with snorkeling in Punta Cana
In general, it is believed to be the case that the snorkeling and diving experience in Punta Cana only takes place in the daytime. However, there are many marine creatures that are visible in the evening, like the brilliant plankton, and other species of reef which can be observed at sunset.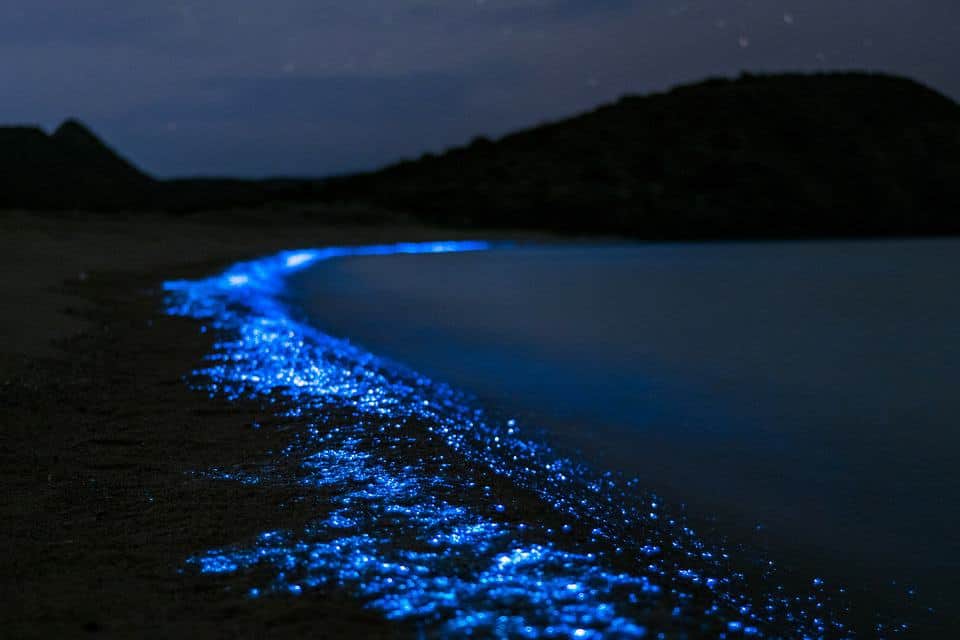 ---
Tips to get the most out of your snorkeling in Punta Cana:
Although we go attracted by the beautiful beaches, turquoise waters and impressive vibrant coral reef you need to take into account these tips to get the most magic days of your snorkeling in Punta Cana.
The best season for all aquatic practices is in December.There is no threat of storms or rain in that time. In general, it is possible to snorkel in the Dominican Republic all year round under warm Caribbean sun.
The maximum temperature of 30° of its waters makes any date the ideal moment for snorkeling and diving into the depths of the sea in Punta Cana.
The rough waters off the Atlantic coast are well known. Keep in mind that the best snorkeling sites will be Punta Cana and Saona Island, located towards the Caribbean coast.
Book your snorkeling excursions in advance and hire the services of officially accredited companies.
When visiting the beaches and natural destinations in the Dominican Republic, Punta Cana and Saona Island, remember to preserve the environment. The extraction of pieces and specimens of ocean life under their waters can cause irreversible damage to the ecosystem.
No matter how close you see the marine species, try not to touch them or take them out of their habitat.
Also keep in mind that on the Atlantic coast there are waves and many currents, so it is not advisable to practice this activity in such turbulent waters.
---
Can children snorkeling in Punta Cana?
Perhaps this is one of the reasons why entire families stay on the Bavaro beach in Punta Cana. For those who want to snorkel without leaving out the little ones, this bay is a good option.
Snorkeling is a sport that only requires a mask for the water, a tube that supplies air and a pair of fins. It is very easy to use and does not require as much experience as scuba diving.
The shallow depth of Playa Bávaro will allow you and your children to enjoy the water safely and calmly. In addition, the accessibility from our resort will make snorkeling a recurring activity for parents and children.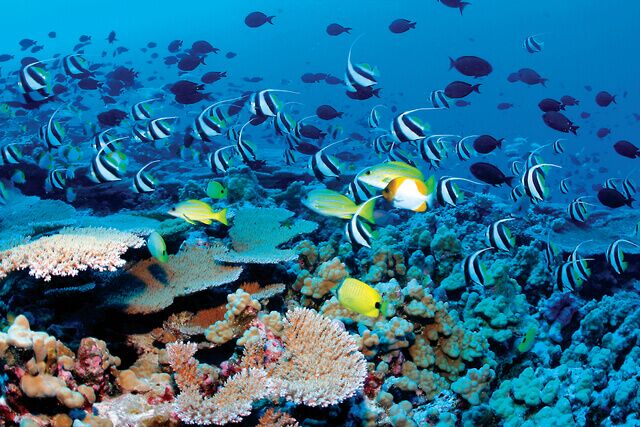 ---
---
---
Conclusion
The eastern region of the Dominican Republic Punta Cana and it's surroundings offers a lot of great diving and snorkeling spots. From depths as shallow as 3 meters to areas exceeding 25 meters you can find beautiful coral reef and open water areas inhabited by barracudas, rays, puffer fish, seahorses and turtles, among a myriad of marine species.
Snorkeling in Punta Cana will be unforgettable part of your Dominican adventure.
If you decide to go deeper and try also diving , not just snorkeling in Punta Cana, it is recommended to employ a group of PADI certified professionals . This will ensure that you receive the best advice possible so that you can get the most of your dives under the sea.